By Author: Admin | September 10, 2018
The utility of online lawyer reviews, if accurate, is high; it is a low or no cost way of 'kicking the tires' before taking the plunge of hiring  a lawyer.  Such reviews purport to provide an easy way of navigating the quality of lawyers in  Toronto, North America and elsewhere.   The problem is that there is no way to  'kick the tires'  or receive an introductory taste of a lawyer's prospective legal services[i]; lawyers sell their time.
Lawyers are supposed to be held to a basic standard of competence; whether a lawyer has fulfilled that standard can often be determined by looking at the regulator of the lawyer.  In the case of Toronto immigration lawyers, and lawyers in Ontario generally, the regulator is the Law Society of Ontario.
One online third party assessment/rating entity claims that they 'hand-pick' lawyers as "The Three Best", but also post  a disclaimer that admits that other lawyers are the same quality.[1]   Other review/assessment websites are regurgitations of other reviews such as google reviews.
The utility of sites that purport to have a screening process for assessing lawyers is in doubt.  One highly rated law firm has many positive reviews, yet is being investigated for misleading advertising practices such as  "marketing… services…in a manner that is likely to mislead, confuse or deceive ".  Such high plaudits for such a firm seem at odds with such an investigation.
Other sources of lawyer reviews include  Google or Yelp.  Some commentators complain that these sources are not reliable and provide guidelines for assessing the veracity of such reviews.  With respect to Yelp, there have been allegations that Yelp bullies businesses through the threat of bad reviews as a source of Yelp's revenue.  Advice on assessing the veracity of online reviews is here.
[1] " NO REPRESENTATION IS MADE THAT THE QUALITY OF SERVICES AND PRODUCTS IS GREATER THAN THE QUALITY OF SERVICES AND PRODUCTS BY OTHER BUSINESSES NOT LISTED OR RATED BY US" – from: https://threebestrated.ca/terms-of-service .  Threebestrated.ca purports to "hand-pick" lawyers like produce in a grocery store.
[i] The exception is fields of law such as personal injury, where the lawyer obtains a percentage of a cash settlement from a litigant.  However in immigration cases, where the goal is a visa or a permit,  a lawyer can't share a visa or permit. See: http://www.lsuc.on.ca/ContingencyFees/
By Author: Admin | August 20, 2018
The Government has increased the allotment of parents sponsorships to 17000 per year, up from 10000 per year.  Like most anything related to immigration, this increase appears to be a compromise between those who view family reunification as benefit to Canada and Canadians, and those who think parent sponsorships invariably result in:
More useless leeches draining the Canadian tax payer like a medieval corpse,
A poisoning the minds of young Canadian children with antiquated ideas of the world, leading to a lack of integration into Canadian life and,
Less-skilled young persons into Canada as a result of accompanying 'dependent children' of said parents.
The less said about the latter, the better.
The former advocates maintain that sponsored parents contribute to  happier, healthier Canadian families.  The problem in assessing the benefits of sponsoring parents is that academic studies cannot measure (with any specificity) what family dynamic is enhanced or denuded by the presence or absence of parents or grandparents (but really just parents) in Canada. For example, sponsoring more educated parents who had a history of white-collar work in their country of citizenship would more likely lead to more educated grandchildren.  On the other hand, sponsoring parents who were hard-working labourers, but uneducated, may not have the same beneficial effect on the Canadian household of the sponsor.
Similarly, concerns about cultural acclimatisation belie (at least anecdotally) the assumption that old people from the old country will make a Canadian household less amenable to Canadian mores. For example, I have seen highly educated, economically productive parents (mostly fathers) from the Persian Gulf with highly educated children immigrate and maintain a strong identity in terms of religion and culture once settled in Canada.
I have also seen less educated Canadians who sponsor their less-educated parents who end up raising Canadian-raised children with little or no strong cultural or religious affinity to "the old country".  The latter observation is also associated with the strong economic need to work many hours, leading to the jettisoning of cultural mores that are expensive in favour of cheaper, easy-to-access Canadian habits.   I'm thinking the adoption of mediocre coffee  and artery-clogging carbohydrate balls from the ubiquitous coffee chains that enmesh most urban centres like locusts, eschewing foreign equivalents that may take longer to prepare and are consumed in a more leisurely fashion.
Given the elevated scrutiny of parents' health conditions when being sponsored under the family class,  the costs of parents on the Canadian taxpayer have been addressed in the law requiring a certain standard of health for sponsored parents.  Similarly, the sponsor is 'on the hook' for any social assistance their parent may take for 20 years after the parent becomes a permanent resident of Canada. The family cannot access the public purse in the same way that those who arrived less recently.
By Author: Admin | August 2, 2018
The Immigration Department has promised to consult with appropriate government departments about the increase in refugee claims from the United States. The increase has necessitated short-term accommodation in university dorms, and, subsequently, in hotel rooms. Further, municipalities adjacent to Toronto (such as Markham) have been tasked with housing 5000 refugee claimants; this has resulted in heated protests, despite the fact that unused buildings would be utilized at no cost to the municipality of Markham. The protests, along with online, anonymous rants about the cost of processing refugees in Canada,  do not recognize that some asylum seekers are women and children.
Rather, the perception of the type of people coming to Canada as refugees is much more specific.  That type of specificity, along with disparaging, inappropriate labels, no doubt fuels the heated debate in a manner that has less regard to sober fact and analysis.
One more radical solution is to terminate the Immigration Refugee Board and delegate refugee adjudication to officers within the government bureaucracy.  The presumption is that the taxpayer supported Immigration Refugee Board is at the mercy of "a powerful refugee lobby consisting of immigration lawyers, non-government organizations, church groups who sincerely believe that these people deserve help." (I had no idea of my degree of power over Canadian government policy).  There is a similar concern about the cost of operating the Immigration Refugee Board.
Canadian courts decided a long time ago that individuals claiming protection in Canada have a right to due process, that the process mst include a hearing where the person is not a terrorist or criminal. Even presuming such legislative changes pass constitutional muster, delegating refugee decision-making to government officers will likely save no money to Canadian tax payers. A presumed increase in unreasonable negative decision making would necessitate appeals by refugees to higher, more expensive Canadian tribunals like the Federal Court of Canada. Immigration lawyers would stand to benefit from the increase in appeals. I would add that the approach of terminating the Immigration Refugee Board would constitute a form of isolationism from international affairs that is at odds with Canadian historical activity.  It may be, however, that events outside of Canada, if amplified by economic policy,  could lead to public distaste for refugees, and immigration in general.
As an aside, the concerns relating to the long-term cost of asylum claimants is without merit.
Evidence abounds that the presence of refugees in Europe leads to an economic
benefit, as well as in the United States, and Canada. The often-conjured images of asylum seekers living large on the public purse is a fantasy of far-right conspiracy.
Indeed, I have often found it amusing that such images seem to exist simultaneously with the fears that such people will steal the jobs of people already here. Evidently asylum seekers exist in a sort of quantum flux, labouring intensely for long hours while also being too lazy to work.
By Author: Admin | June 28, 2018
Canada's current immigration system is meant to  protect refugees, reunite families benefit Canada's labour market.  These goals reflect contemporary political priorities, and as such, priorities have been revised from time to time.  More recently, Canada's immigration system has focussed on economic migrants.  Migrants that are viewed as directly unsuccessful have had their programs curtailed.  But this can have unintended ancillary effects.
For example, nanny program that provided a pathway to caregivers shall be paused.  That program provided a path to permanent resident status in Canada.  However, it has been criticized for producing less economically successful permanent residents in Canada.  It is also a program that exposes minority women of colour to precarious low-wage employment as well as unstable family circumstances,   to the benefit of Canadian women who can  participate in higher skilled jobs in Canada.
Similarly, the quota for sponsoring parents (10000 per year) is a much smaller number than economic categories of immigration despite sponsored parents often providing care for their grandchildren (allowing the children to work).  Similarly, there may be benefits to the grandparents as well as the family as a whole.
There is reticence on the part of Canada's current government in the wake of changing US refugee policy – the intake of refugee claimants in Canada has  slightly increased  during May 2018 as compared to April 2018: May had 4995 claims as while April 4820.   This may be due to a spike in the number of unaccompanied minor children who have made refugee claims. Between Jan. 1, 2017, and June 13, 2018, a total of 212 unaccompanied minors have made inland refugee claims.  I anticipate that there will be fewer unaccompanied minor claims in Canada owing to the reversal of US policy of separating families seeking asylum and detaining small children in cages.
There are calls to suspend the Safe Third Country agreement between the USA and Canada.  I think this will fall on deaf ears.  The agreement was a hard-won concession for Canadian negotiators 15 years ago.  Given the current negotiating climate between the United States and Canada, a replacement agreement (if matters improve) is unlikely in the near future.  Furthermore  if this agreement is suspended, there would be a significant increase of refugee claimants from the United States.  This is something that the Canadian government  is trying to avoid.  Though few Canadians can point to how their lives are materially affected, the idea of a mass of asylum seekers, legitimate or not, polls extremely poorly.
That having been said, there may be valid grounds to suspend this agreement, owing to the disparate treatment of refugee claimants in the USA and Canada .  The American system is (for now)  more politicized than the Canadian system, while both Canada and the United States rely on administrative tribunals to determine if a person is a refugee, the Canadian Minister of Refugees, Citizenship and Immigration cannot direct members of the Immigration Refugee Board to interpret the law in a certain way.
In contrast, the United States Attorney General is the final word on immigration law, much like a one-man Supreme Court (except serving at the pleasure of the President).  American refugee law can be rewritten on the fly to meet the desires of whomever occupies the White House. For example, US Attorney General Jeff Sessions recently ruled  that the United States will not grant protection to those fleeing persecution by domestic or gang violence .  This was meant to stem the tide of Central American asylum seekers fleeing astronomical crime rates, especially against women.  The Canadian refugee determination system, by contrast, recognizes gender-based violence as the basis for seeking refugee protection.
In fairness, Canada reduces the number of asylum seekers it deals with in other ways: geography (most need to get on a plane to reach Canada) and visas (Canada does not let most get on the plane if they are likely to claim asylum).
By Author: Admin | June 15, 2018
The CIC Newsletter for June 2018 has been published. Some salient points are below.
• Portuguese youth aged 18 to 35 will soon have the opportunity to travel to Canada under the International Experience Canada (IEC) program. This program is associated with relatively developed countries; countries that are rich and safe enough that youths will want to return. The relevant question is: would a typical Portuguese visa holder in Canada stay in Canada once their permit expires? Also, how many visas will be available to Portuguese youth? The range could be as small as Greece's numbers –around 150 visas – to as high as Australia, which has an unlimited number of visas for youth.
• The Canadian government has become more lenient on the issue of medical inadmissibility by raising the cost threshold of "excessive demand". It's now three times higher than the level that was in place since 2001. Similarly, the inadmissibility for those individuals (usually children) who need special education (and associated services) has been dropped. The change was likely spurred by cases where productive, telegenic, families were barred from settling in Canada due to the presence of a medically inadmissible child. Such a progressive change will benefit families with such formerly inadmissible dependents and cause some work for Canadian immigration lawyers to dry up.
• Canada has offered to take an unspecified amount of Rohinga refugees at an unspecified time, and will also work with unspecified countries to help settle a presumed tiny minority of the approximately 693,000 Rohinga refugees currently in Bangladesh, one of the worlds poorest countries. By contrast, Canada, one of the worlds richest countries, received a paltry 32000 refugee claimants from January to September 2017, an amount considered a "crisis."
By Author: Admin | February 27, 2018
Citizenship revocation changes
On February 5, 2018, the Canadian government changed the citizenship revocation process to add more accountability to those facing the revocation of their Canadian citizenship.  This marks a turning point as compared to the previous decision-making regime which was introduced in 2015 by the previous Conservative government.  Under the 2015 changes, only the Minister, and not the Federal Court was given authority to remove citizenship in cases of noncompliance such as lying about physical presence in Canada, concealing criminal activity, and faking identity.  With the recent change, people facing such allegations have the choice of having their matter disposed of by the Minister's immigration department, or having their matter disposed of at the Federal Court.
Similarly, the revocation process now includes a further stage where an immigration officer can review arguments against proceeding with revocation before the matter is sent to the Federal Court. This extra step allows people facing revocation to put their best case forward to the immigration department. If the person's facts are compelling enough, then this extra step may allow an immigration officer to cease revocation proceedings in appropriate situations.
This is a continuation of rolling back of changes that came about from the previous government's Bill C 24.  For example, on October 11, 2017, the requirement of physical presence for four years out of six years was rolled back to three years in the last five years. Further, the requirement to have 183 days for each year of residency was also rolled back.  Further, the reinstatement of the counting of days the physical presence in Canada prior to permanent residency occurred, specifically, a half-day of physical presence being counted within the five years preceding a citizenship application.  Further, rather than the imposition of an official language requirement for those aged 14 to 64, the reinstatement of the requirement for proof of language for those aged 18 to 54 came back into effect.
It is anticipated that during 2018 a further change will occur, namely that there will be formal authority for citizenship officers to seize documents which are suspected to be fraudulent.  This would formalize a practice that already occurs during the course of processing citizenship applications supported by allegedly fraudulent documents.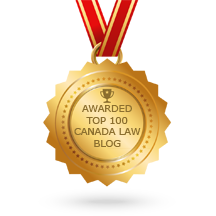 By Author: Admin | February 9, 2018
Permanent Residence for Foreign Caregivers to End
The government recently announced the pathway to permanent residency for caregivers of children and the elderly will cease on November 2019.  Recently, there was an expression of the difficulty and delay in such caregivers getting permanent resident status through such programs. Such difficulties related to the additional requirements such as proof of language and educational achievement.
The added requirements of language and post-secondary credential stemmed from the concern that those caregivers who acquire permanent resident status end up on average receiving more taxpayer support than other Canadians after landing.  The presumption would be that the possession of language and post-secondary schooling would make the caregivers more economically mobile as permanent resident holders, and hence less of a drain on Canadian tax payers.
It is difficult to see a short-term enhancement of Canadian work prospects for caregivers who possess the more advanced language and educational credentials, given the lack of transferable work experience; either the work experience is Canadian and nanny-based, or it is foreign (from an unrecognized foreign employer) and thus met with skepticism from Canadian employers.  The more cogent source of support leading to the economic integration of such caregivers would come from the relatives of caregivers who are already in Canada.  In fact, a significant amount of foreign caregivers work for family members who already possess Canadian permanent resident or citizenship status.  The presumption that the Canadian relatives would assist their foreign caregivers in economically establishing in Canada is a reasonable one.
The greater concern is the accompanying dependents that a permanent resident caregiver can sponsor to Canada.  These often include dependent children and a spouse whose economic integration into Canada is often also characterized by difficulties owing to a lower facility in English or French and/or a lack of transferable work experience.
Such immigrants who immigrate to  Canada "at the bottom of the ladder," are likely to financially survive assuming the economy of Canada still requires general labour.  Recently, Canada has shown a shortage in such labour.   The hope was that immigrants such as caregivers can economically make a decent life in Canada to a degree that any dependent children of such immigrants can be supported and become self-sufficient Canadians.  The end of the pathway to permanent residency for caregivers shall terminate this hope.
By Author: Arvin Afzali | August 10, 2017
How to Apply for a Study permit for Canada – the logic of a study permit from outside of Canada
This article will briefly review what is required to apply for a study permit from outside of Canada. We remind the reader that this does not necessarily apply to everyone seeing that the Canadian Immigration Law is complex and therefore this article should not be construed as Legal Advice.
In the Canadian Immigration Law context, a study permit is defined at R. 2 of the Immigration and Refugee Protection Regulations, hereafter the Regulations, as "a written authorization to engage in academic, professional, vocational or other education or training in Canada that is issued by an officer to a foreign national. In General, a foreign national who wishes to study in Canada must obtain a study permit before entering Canada pursuant to R. 213 of the Regulations. There are some exemptions that allow some foreign nationals to apply at a Port of Entry or after entry into Canada. Some foreign nationals are even exempt from applying for a study permit such is the case "  if the duration of their course or program of studies is six months or less and will be completed within the period for their stay authorized upon entry into Canada" pursuant to R. 188 (1) (c) of  the Regulations. 
This article will address foreign nationals who want to apply outside of Canada for a study permit. Pursuant to R. 216 (1) of The Regulations, an international student may be issued a study permit if upon examination by an officer it is determined that the foreign national meets the requirements of a temporary resident application as well as the requirements set out for a study permit.
A visa officer considers many factors when assessing whether or not a foreign national should be issued a study permit. At a minimum a foreign national must demonstrate five things:
That they have been accepted in a designated learning institution by presenting a letter of acceptance from the institution unless they are exempt pursuant to R 219 (2) (a) of The Regulations.
That they will have the financial capacity to pay their tuition as well as cover their living expenses while in Canada.
That their intention to study in Canada is genuine (bona fides).
That they are not inadmissible into Canada.
Despite meeting these requirements an officer might still determine that you do not meet the requirements pursuant to section 219 and 220 of the Regulations or that you will not leave Canada upon the expiry of your status therefore it is important to demonstrate all the requirements for a temporary residence application such as your travel history (although an absence of travel history is a neutral factor), ties to the home country and Canada as well as the general requirements for a study permit.
Applicants must also ensure they meet the documentation and form requirements of the Visa Office  of their country of residence which can be found here by selecting the country from which the applicant is applying form.
We have thus seen that applying for a study permit can be quite complex in some circumstances. If you would like to come and study in Canada and are uncertain as to how to proceed contact the Chaudhary Law Office, a Toronto Immigration Law Office specializing in Canadian Immigration Law.
By Author: Arvin Afzali | July 31, 2017
I have a visitor Status in Canada can I apply for a work permit in Canada?
A lot of people contact us and ask us if they can apply for a work permit with their visitor visa or their visitor record.
The answer is not as straight forward seeing that there are various factor's that must be considered such as the country of citizenship and whether or not they have a family member in Canada with status in Canada either temporary (work, study, work permit exempt, temporary resident permit, Permanent resident).
The general rule is that a foreign national must apply for a work permit before entering Canada (R. 197 of the Immigration and Refugee Protection Regulations). However, some foreign nationals may apply for a work permit when entering Canada (at the border) if the foreign national is exempt from the requirement to obtain a temporary resident visa (R. 198 (1)  of the Immigration and Refugee Protection Regulations).  For a list of foreign nationals who are exempt from a temporary resident visa see R 190 of Immigration and Refugee Protection Regulations, they include:
citizens of Andorra, Antigua and Barbuda, Australia, Austria, Bahamas, Barbados, Belgium, Brunei Darussalam, Chile, Croatia, Cyprus, Czech Republic, Denmark, Estonia, Federal Republic of Germany, Finland, France, Greece, Hungary, Iceland, Ireland, Italy, Japan, Latvia, Liechtenstein, Lithuania, Luxembourg, Malta, Mexico, Monaco, Netherlands, New Zealand, Norway, Papua New Guinea, Poland, Portugal, Republic of Korea, Samoa, San Marino, Singapore, Slovakia, Slovenia, Solomon Islands, Spain, Sweden or Switzerland;
British citizens,
British overseas citizens who is re-admissible to the United Kingdom, or
Citizens of a British overseas territory who derives that citizenship through birth, descent, naturalization or registration in one of the British Overseas Territories of Anguilla, Bermuda, British Virgin Islands, Cayman Islands, Falkland Islands, Gibraltar, Montserrat, Pitcairn Island, Saint Helena or Turks and Caicos Islands; and
Nationals of the United States or a person who has been lawfully admitted to the United States for permanent residence.
Foreign Nationals may not apply after entering Canada despite being exempt from the requirement of holding a temporary resident Visa (R.198 (2) of the Immigration and Refugee Protection Regulations) if they:
do not have a valid job offer (LMIA); or
if they are not from the United States or residents of Greenland or St. Pierre and Miquelon; or
are a foreign national who require a medical certificate and do not have said certificate; or
are participants in an international youth exchange program, unless they are a national or permanent resident of the United States or their application for a work permit was approved before their entry into Canada
A Foreign national may apply for a work permit in Canada pursuant to R. 199  of the Immigration and Refugee Protection Regulations if they:
(a) hold a work permit;
(b) are working in Canada under the authority of section 186 (are work permit exempt) and are not a business visitor within the meaning of section 187;
(c) hold a study permit;
(d) hold a temporary resident permit issued under subsection 24(1) of the Act that is valid for at least six months;
(e) are a family member of a person who holds a work permit, study permit, is exempt from a work permit or hold a TRP;
(f) are in a situation described in section 206 or 207, the foreign national:
has made a claim for refugee protection that has been referred to the Refugee Protection Division but has not been determined; or
is subject to an unenforceable removal order; or
is a member of the spouse or common-law partner in Canada class
is a protected person within the meaning of subsection 95(2) of the Act;
has applied to become a permanent resident and the Minister has granted them an exemption under subsection 25(1), 25.1(1) or 25.2(1) of the Act; or;
is a family member of a person described in any of paragraphs (a) to (d).
(g) applied for a work permit before entering Canada and the application was approved in writing but they have not been issued the permit;
(h) are applying as a trader or investor, intra-company transferee or professional, as described in Section B, C or D of Annex 1603 of the Agreement, within the meaning of subsection 2(1) of the North American Free Trade Agreement Implementation Act, and their country of citizenship — being a country party to that Agreement — grants to Canadian citizens who submit a similar application within that country treatment equivalent to that accorded by Canada to citizens of that country who submit an application within Canada, including treatment in respect of an authorization for multiple entries based on a single application; or
(i) hold a written statement from the Department of Foreign Affairs and International Trade stating that it has no objection to the foreign national working at a foreign mission in Canada.
As you can see although there are some exemptions that allows a person to apply for a work permit in Canada in general most people have to apply from outside of Canada. The fact that a person has a visitor visa or a visitor record does not necessarily mean that they can apply for a work permit after entering Canada,
If you are contemplating coming to Canada and are unsure as to whether you have to apply for a work permit from outside of Canada or if you can apply for a work permit with your current visitor status in Canada contact the Chaudhary Law Office.
By Author: Arvin Afzali | July 26, 2017
Loss of Canadian Permanent Resident Status
Permanent Residence is technically not "permanent" in the sense that a person may lose their status if they don't comply to some requirements. Section 2 (1) of the Immigration and Refugee Protection Act (Act) defines a permanent resident as "a person who has acquired permanent resident status and has not subsequently lost that status under section 46."
Section 46 if the Immigration and Refugee Protection Act defines five ways in which a person may lose his or her permanent resident status:
If they become a Citizen of Canada,
if they fail to comply with the residency obligation under section 28 of the Act,
if a removal order made against the person has come into force due to inadmissibility issues,
if a final determination is made that they are not refugees or entitled to protection (person in need of protection, Pre Removal Risk Assessment); or
They Voluntarily renounce their status (Permanent Resident Status)
We will briefly review each of these categories.
1. When you become a Citizen of Canada
Once you become a Canadian Citizen you automatically loose your permanent residence Status. As a Citizen not only do you benefit from the same rights that you did as a Permanent Resident but you also obtain additional rights as well.
2. Failure to meet the Residency Obligations
You can loose your permanent resident status if you fail to fulfill your residency obligations. Although, one is not required to remain in Canada indefinitely section 28 of the Immigration and Refugee Protection Act does require that a permanent resident spend 730 days out of 5 years in Canada. Therefore, a permanent resident does have to satisfy an officer when applying to renew their Permanent Resident Card or at a Port of Entry that they meet the residency obligations. To demonstrate compliance with this requirement one can submit documentation such as proof of employment, proof of enrollment at a school, bank statements, pictures and statements from friends and family as well as other documents.
There are some exemptions that allow a permanent resident who failed to remain in Canada for 730 days out of 5 years to get days spent outside of Canada counted as days spent in Canada:
If you were outside of Canada with a Canadian Citizen who is your spouse or common-law partner.
If you were employed outside of Canada on full-time basis for a Canadian Company or Government.
If you were outside of Canada with a Canadian Citizen who is your spouse or common-law partner who is employed full-time working for a Canadian Company or the Government of Canada.
3. Inadmissibility and Removal Orders
A Permanent Resident can be determined to be inadmissible in Canada on grounds of Security Reasons, human or international rights violations, Serious Criminality, Organized Criminality and Misrepresentation, Failure to Comply with the Act such as meeting the residency obligations (see section 2 above).
As a result of being determined inadmissible in Canada one can loose their Permanent Resident Status.
The process usually involves an allegation of inadmissibility to be reviewed by an officer who then decides whether or not to refer the matter to the Immigration Division of the Immigration and Refugee Board where the matter will be decided at a hearing which might or might not have a right of Appeal seeing that some grounds of inadmissibility do not have a right of Appeal such as Serious Criminality where the term of imprisonment is more than 6 months.
4. Final Determination that a Person is not a Refugee or a Person in need of Protection
If a person's refugee claim involved Fraud or Misrepresentation they can loose their permanent resident Status. The Minister upon discovering that there has been fraud or Misrepresentation makes an application to vacate to the Refugee Protection Board pursuant to section 109 of the Immigration and Refugee Protection Act. If the application is allowed and the Board vacates the original decision for refugee protection this will result in the person loosing their permanent resident status in Canada.
5. Renouncing your Permanent Resident Status
A person may voluntarily renounce their Status as long as they have Status (Citizenship or PR) in another country. For more information and submitting this type of application click here.
We have seen five ways for which a person may loose their status. For more information regarding Permanent Residence status contact the Chaudhary Law Office an Immigration Law Office in Toronto, Canada.